Niigata University of Management
About us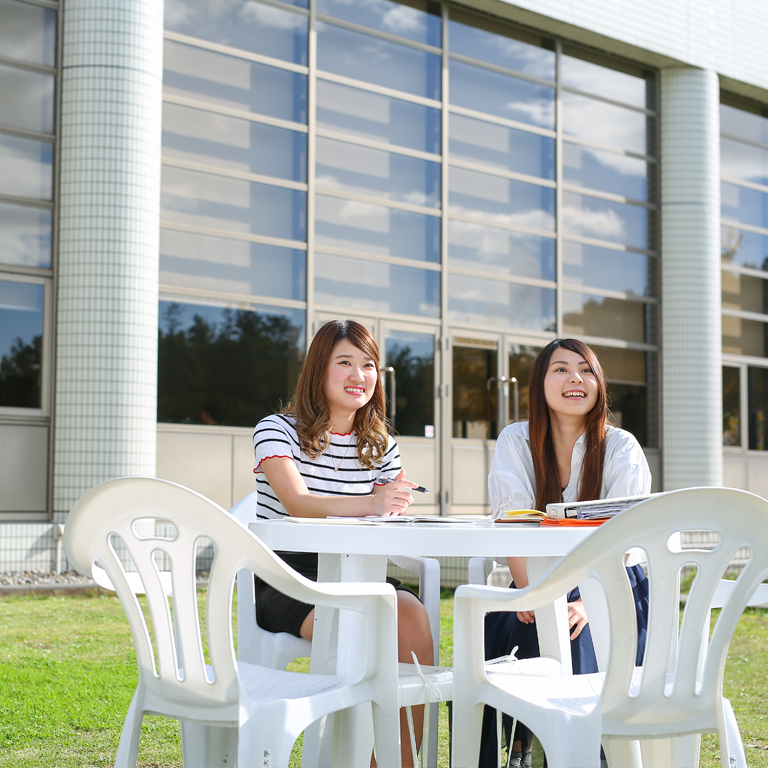 We are located in Niigata's Kenoh region, an area with rich natural resources. It is a one-hour drive from Niigata-city, the largest municipality in the western part of Japan on the Sea of Japan. Since opening our doors in 1994 in response to strong requests from local residents, we have grown to become a regional university with global reach, boasting a culturally diverse and well-rounded student body that contributes to the community, the country and the world. We are dedicated to preparing students for their future careers through structured curriculum design and strong relationships with the local community, industry and the professions through a wide variety of partnerships and projects. We also bring students a vibrant student life in a safe and community-minded city with beautiful natural surroundings.
Academics
Undergraduate Programs
Faculty of Management and Information Science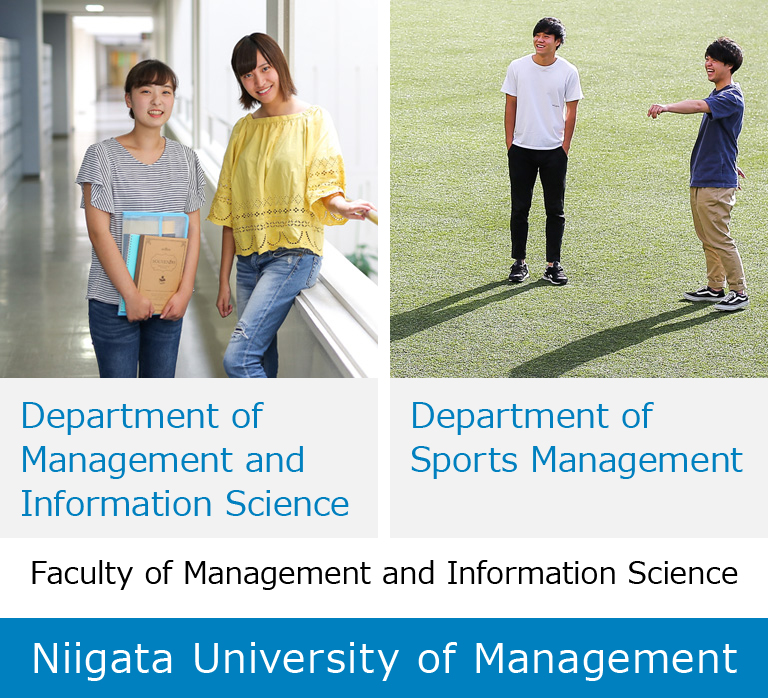 Department of Management and Information Science

The Department of Management and Information Science targets the acquisition of necessary knowledge and the understanding of the technology required for business management. It focuses on the advanced knowledge and skills needed for business strategy, marketing, business accounting, and the maintenance and operation of business information systems. In addition, through its management, accounting, information, English and education courses, it aims to foster business specialists who understand the entirety of business.

Department of Sports Management

The Department of Sports Management aims to develop human resources who can contribute to the activation of local sports and to the health promotion of local people using an advanced knowledge and skill of sports and training. It also aims to foster human resources who can cultivate new business opportunities related to sports by integrating the knowledge and skill of management with athletic training methods based on sports medicine.
Faculty of Tourism Management
| | |
| --- | --- |
| Department of Tourism Management | We established the Faculty of Tourism Management in 2016, becoming the first university with an academic program in tourism in Niigata Prefecture. The aims and objectives of the program are expressed by the term GrowCAL: Grow, Create, Achieve, Local Leaders. Students enhance their critical thinking skills while engaging in a variety of courses and active learning projects. Students will become local leaders who can develop the local economy through innovative tourism initiatives. |
| Courses | The Faculty of Tourism Management offers four academic courses: Leisure and Town Development, Hotel and Hospitality, Agriculture and Food, and English and Tourism. Students select a course after they complete their freshman year. |
Leisure and Town Development

Students focus on tourism attraction such as enhancing, expanding, cultural, historical, natural and traditional these resources at the local levels. Students can take interesting classes, such as Environment and Natural Energy and Tourism and Development. After completing the courses of study, students can pursue careers at outdoor products companies or in the leisure sports industry.

Agriculture and Food

Niigata Prefecture is one of the richest agricultural regions in Japan. In particular, the fertile Echigo Plain is home to the largest rice production in Japan, including koshihikari, Japan's premium brand of rice. Moreover, nihonshu (sake) made from Niigata's rice is famous throughout the world. Students on the Agriculture and Food course take classes in food and agriculture, green tourism, and food product development. Graduates will be qualified to work in food processing and development, at an agricultural cooperative, or in the foodservice industry.

English and Tourism

Students enrolled in the English and Tourism course will acquire management skills and global awareness through English whilst preparing to become leaders at the local level. The primary academic focus is on introductory level English interpretation, practical training in tourism, and English for business. After graduation, students will be qualified to pursue careers as travel agents, tour guides, in mass media and publishing as well as the airline and transportation sector.

Hotel and Hospitality

Students in the Hotel and Hospitality course will develop the management skills needed to succeed at the highest level in the hotel industry. The academic focus is on the underlying principles guiding the lodging, ceremony, and reception industries, with special attention given to management theories. Upon completing the course of study, graduates will be qualified to work in the hospitality, reception, and hotel business or for courier or delivery companies.
Japanese Language Programs
Our Japanese Language Program offers students a rapid and intensive learning environment that is designed to accommodate the specific learning needs and help students competently use the Japanese language. All of our classes are small, with instruction delivered by highly qualified language instructors. Whether students want to go on to graduate school or in to employment, they will have many opportunities to boost their Japanese language skills.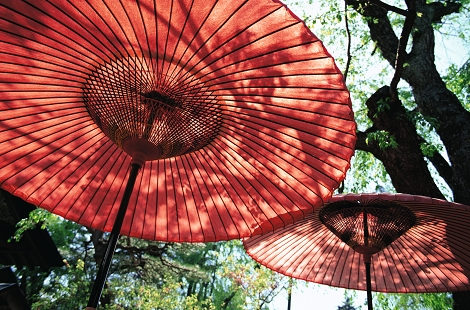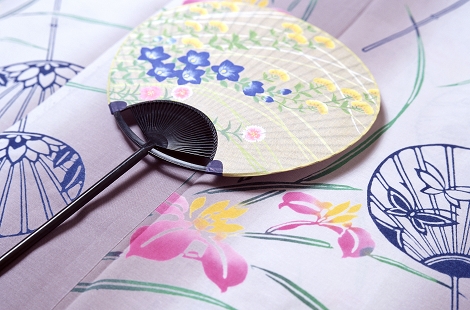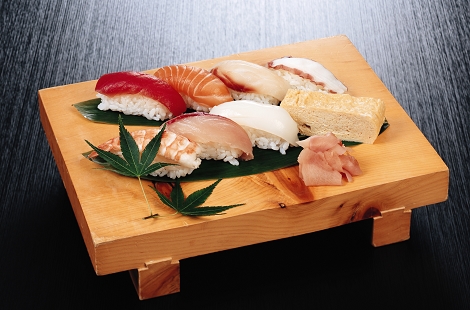 Japanese Classes
Preparation for JLPT (Japanese Language Proficiency Test)

This class will help students:

Pass the JLPT N1 and N2.
Improve grammar, vocabulary, listening and reading skills.

Vocabulary and Expression

Students will learn how to:

Write for academic purposes
Make a speech
Tell a story

Japanese Culture and History

Students will learn about:

Japanese culture
Food
Festivals
Traditions
History
Contemporary society
Survival Japanese skills (e.g. shopping, opening a bank account, making travel arrangements)
Student Life
Facilities
We offer a range of university facilities to provide an ideal educational environment for all NUM student and to support the evolving needs of our university's teaching and service mission. Here are some of the excellent facilities students can take advantage of: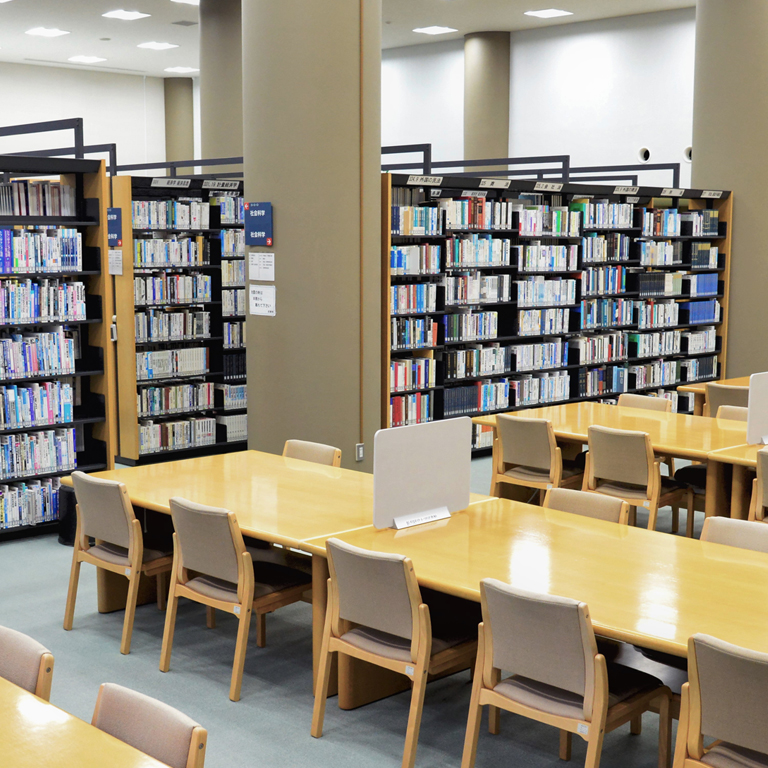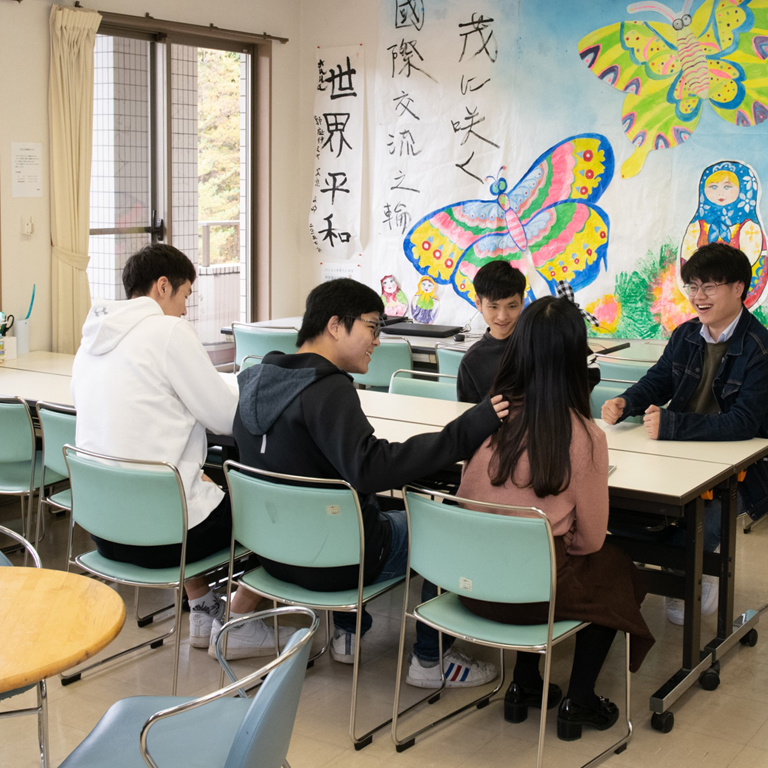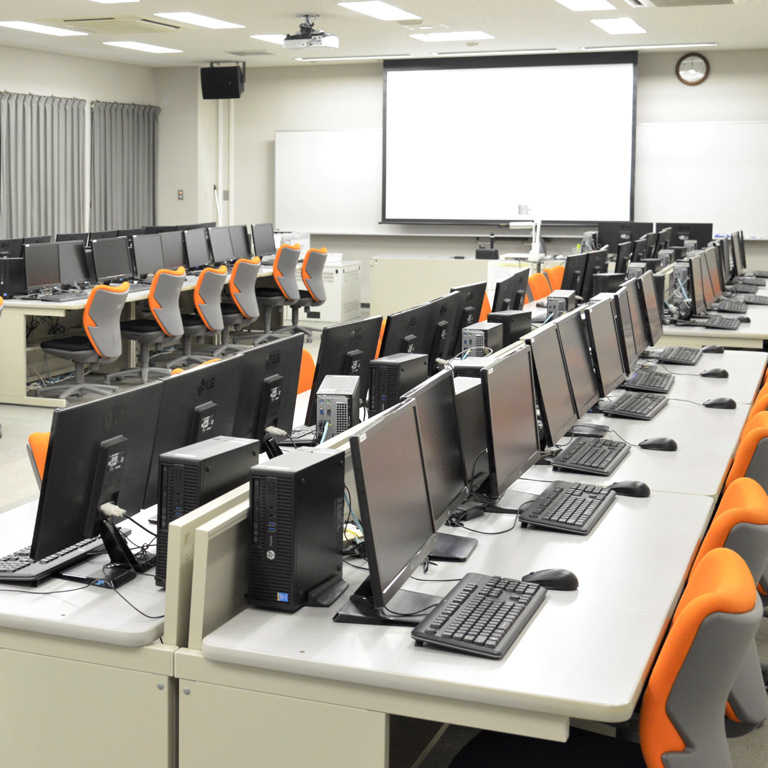 International Center

The International Center is home to our vibrant and diverse community of international students. The center helps all non-Japanese students make their life at our university fun and memorable.

University Library

Our well-stocked, state-of-the-art library offers NUM students various resources to help in their research and course work.

Fitness Gym

Our modern fitness center is equipped with the latest exercise machines to maintain students' maximum health and wellness.

Computing Services

Computing facilities in computer labs, the university library and the Computer Assisted Language Learning (CALL) room are available to all NUM students.
Activities and Societies
Students get a chance to take part in a supportive and active student community on campus. Various clubs, co-curricular and athletic opportunities are available to stimulate any interest.
Clubs

There is a wide range of registered clubs and societies for every interest from arts to music and martial arts.

Athletics

We sponsor a variety of sports clubs that have achieved nationwide recognition thanks to our world-class facilities, equipment and support systems as well as coaches with professional experience.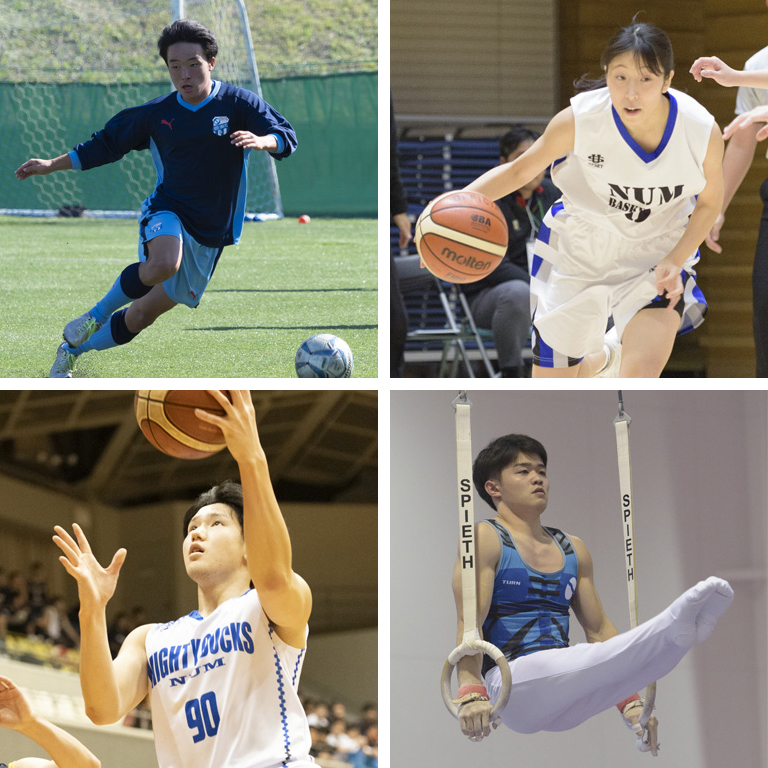 Example Weekly Schedule
| | | | | | |
| --- | --- | --- | --- | --- | --- |
|   | MON | TUE | WED | THU | FRI |
| 9:15 – 10:30 | General Japanese | Preparatiion for JLPT | Japanese Grammar | Japanese Vocabulary and Expression | Preparatiion for JLPT |
| 10:40 – 12:10 | Japanese Writing | Japanese Reading | Japanese Listening | Seminar | Colloquial Japanese |
| 12:10 – 13:00 | LUNCH | LUNCH | LUNCH | LUNCH | LUNCH |
| 13:00 – 14:30 | Japanese Culture and History | General English |   | English Conversation |   |
| 14:40 – 16:10 |   | Seminar |   |   |   |
| 16:20 – 17:50 | Club Activities | Part-time Jobs | Part-time Jobs | Club Activities |   |
Note: Schedules may vary from course to course.
Testimonials
Nguyen Ann Thu – Vietnam Faculty of Tourism Management

I decided to come to Japan in order to study about Japanese culture and develop my language skills. I want to be a multimedia designer, though it's not relevant to my major at school. I like to design illustrations and architecture as well. I'm happy to be able to study at NUM because Japanese students here are friendly and adorable, and teachers always take care of their students trying their best to give them knowledge. It's my honor to be among the first generation of Vietnamese overseas students to attend NUM, and I'm very proud of being a part of our school.
Overseas Partners
We have agreements with the following institutions:
China

Korea

Russia

Taiwan

United Kingdom
Contact Us
Niigata University of Management

2909-2 Kibougaoka, Kamo-shi, Niigata 959-1321 Tel:+81-(0)256-53-3000 Fax:+81-(0)256-53-4544 Email:info@duck.niigataum.ac.jp